PICTURES 3
Day 10 - 12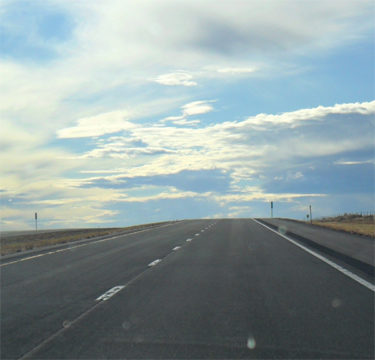 Heading south on I-25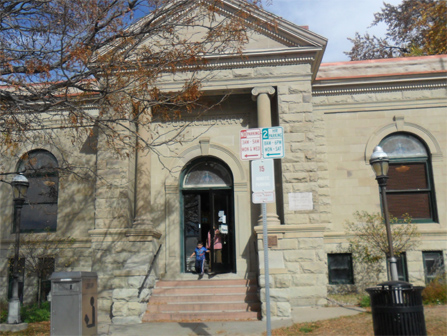 Old library & sign on a building in Trinidad, CO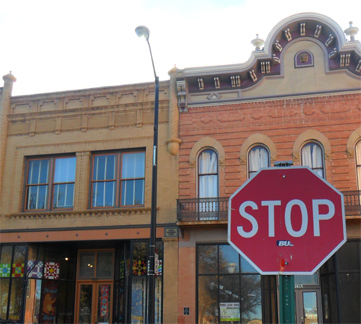 Buildings in the historic Las Vegas, NM Plaza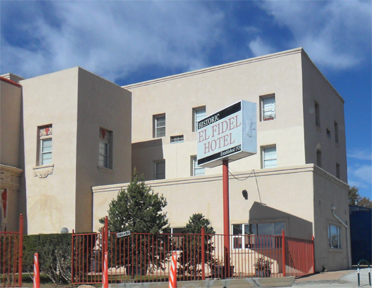 The El Fidel Hotel & the Las Vegas Coffeehouse...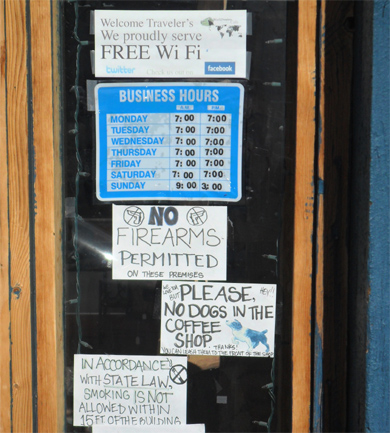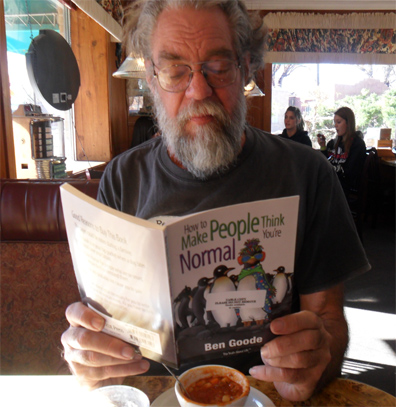 Note the warnings on this door; an antique table top jukebox; Murray studies up during lunch (you can never be too normal).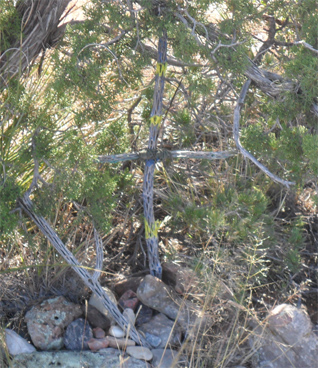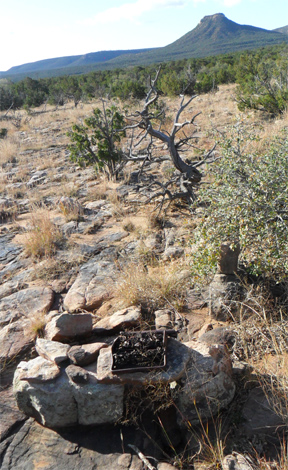 A shrine for Tony Scibella; the metaphorical typer across from Tony's shrine; a fitting study for the poet ghost...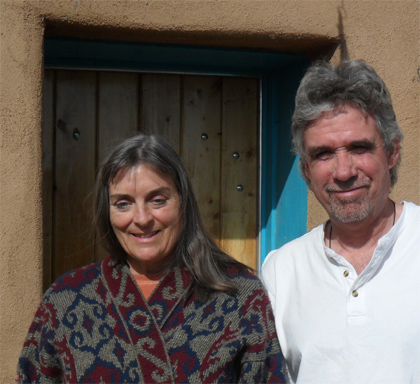 John and Annie Macker, Las Vegas, NM

One of Annie's painted gourds which she sells down in Santa Fe.